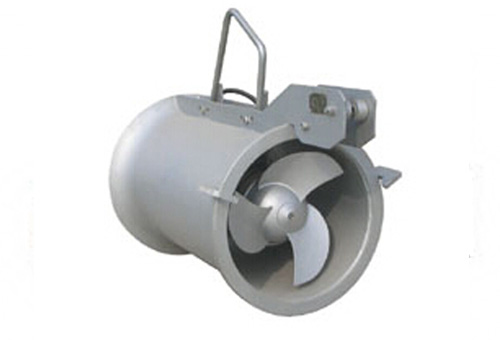 The number of clicks:
Release date:

2018/12/11
Detailed description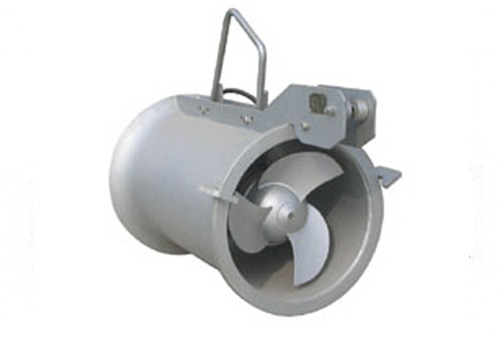 Power: 1.5kW-10kW
  Diameter of impeller: 400mm-620mm
  Head: 0.2m-1.8m
  Capacity: 50 l/s -800l/s
  Material: SUS304
Application:
The submersible reflux pump of Model SRP series is a product developed on the basis of the production technique of submersible mixers, it is a special equipment used for the reclamation of the mixed liquids, denitrification, denitridation and nitrogen removal in Class ll sewage treatment plant and also used in the locations which require low lift and large discharge in the ground surface water supply or drainage projects.
Feature:
1. Special design is made to the operating mode of short lift and large discharge.
2. The main equipment employs the stainless structure of the punched components, resulting in very good hydraulic performance and high efficiency.
3. The integrated installation design can realize the quick underwater installation.
4. The dual mechanical sealing arrangement and a multiple of electro-mechanical protective function will improve operating reliability.
USAGE CONDITIONS
1. The temperature of the media shall not be higher than 40oC during the continuous operation.
2. The pH value of the media shall be 5-9.
3. The maximum depth of submersion shall be 10m.