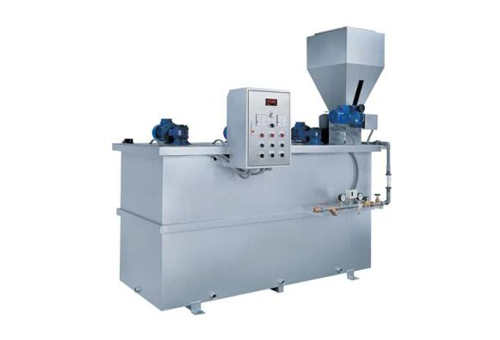 The number of clicks:
Release date:

2019/01/08
Detailed description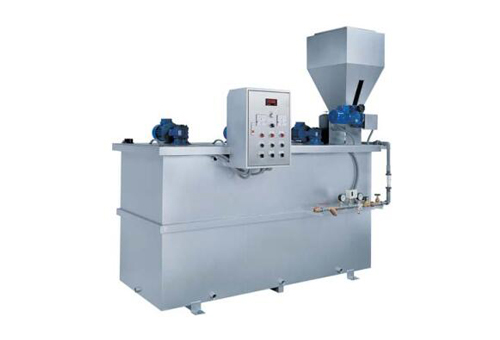 capacity:500-10000L/h

Material:SUS304
Feature:
1. 3 tanks (Mixing Tank, Equalization Tank, Storage Tank) are integrated in single machine, dissolving sequences are continuously proceeded. Easily operated and maintained. Save labor cost to the minimum(Type PL3).
2. PL1 is designed to be flexible of adding extra Solution Storage/Feeding Tank, the machine can become a 2-tank machine, the dissolving sequences can be atomized and become continuous.
3. An optional Liquid Feeding System provides more flexible choice for the states of raw material supplying.
4. Proportion of the powder and water could be regulated freely, desired concentration of solution can be easily procured.
5. The concentration of solution is uniformly controlled, failure owing to manual dosing could be eliminated, flocks will never occur. The pipeline and pump won't be clogged, waste of powder and unnecessary maintenance won't happen.
6. Powder Feeding Hopper is equipped with Anti- condensation Heater, the agglomeration of the powder could be prevented. Also the temperature of powder could be kept, the powder transfomation won't happen.
7. Rotation speeds of the Powder Stoker are indicated by LED display. powder feeding amount and conentration of the solution can be more precisely monitored(Type PL3).
8. Patented Powder/Water Mixer makes perfect dissolution, the outstanding design guarantee 100% solution production(Type PL3).
9. Machine equipped with Stand-By mode, it provides intermitted mixing f unctions, when the machine is in Stand-By mode waiting for next preparation, the agitators can be actuated at set intervals and working at set times. This function will keep the prepared solution, which is ready for use and kept in the machine, always in fully equivalent condition; so that the solution can be in nice condition for use(Type PL3).
10. When the powder Feeding Hopper is at lower level, the alarm will alert and the machine wil be automatically stopped. Which makes the machine more energy-saving and saving labor attendance(Optional Equipment).
11.Suitable for 0.05-0.25% concentration of solution. If more than 0.25% concentration is needed, please inquire.