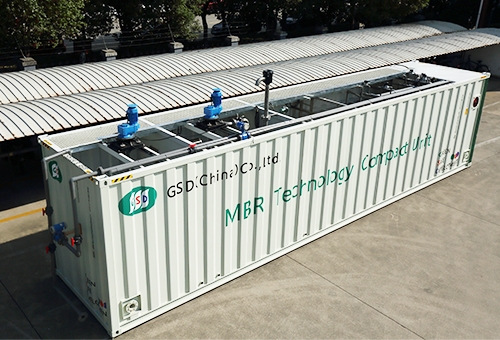 The number of clicks:
Release date:

2020/05/08
Detailed description
General Introduction
The compact unit reactor adopts the standard container as its main body , which is convenient for transportation. The treatment capacity of one unit is 50-200m3/day. We specially developed this system according to the characteristics of urban and rural domestic wastewater, the general industrial waste water and black smelly river course. The wastewater treatment technology AO + MBBR and AO + MBR are adopted to achieve high treatment efficiency and stable effluent quality.

The effluent quality can meet "ClassⅠ A / B standard Discharge Standard of Pollutants for Municipal Wastewater Treatment Plant (GB18918-2002) or Class IV Standard of Environmental Quality Standards for Surface Water (GB3838-2002).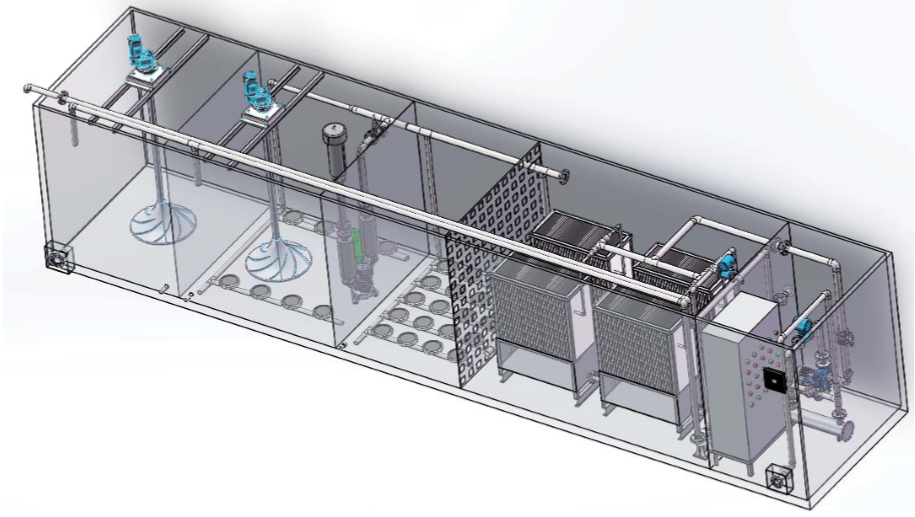 Features

Compact units with small size
Increased treatment capacity
Complete solids removal Improved settling characteristics
Operation at higher suspended biomass
Concentrations resulting in long sludge retention times
Enhanced process stability
Low head loss,low noise
No filter channeling
No need of periodic backwashing
Reduced sludge production and no problems with sludge bulking

Technical process
AO+MBBR process: The MBBR process is a new and efficient wastewater treatment method, which combines the advantages of both traditional fluidized bed and biological contact oxidation processes.

AO+MBR process: MBR process is a new water treatment technology, which combines activated sludge method and membrane separation technology.

Specification type

Related tags: