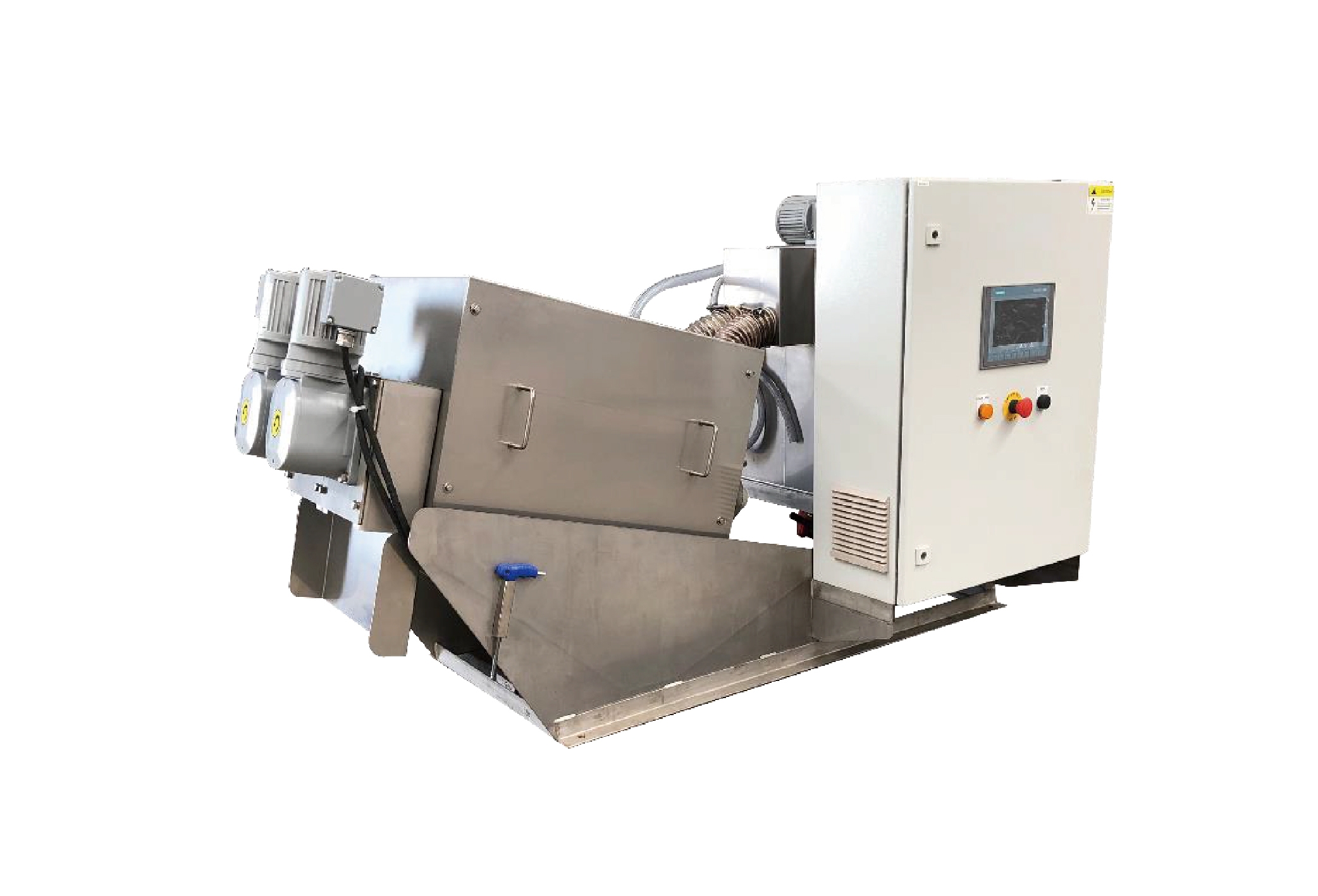 The number of clicks:
Release date:

2020/03/09
Detailed description
Description


SDP Series introduced a new solution for sludge treatment with a new cutting-edge technology, streamline and automatic programmed design to make the operation much more convenient and accurate while provide a simple process, low system investment, high efficiency as well as energy-saving.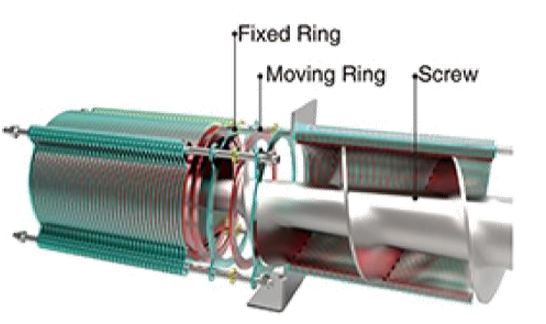 The core structure of SDP screw press is consisted of multiple layers of Fixed and Moving ring made by stainless steel SUS304 which secured in place by a tie rod while the inner diameters of the Moving rings are relatively smaller than the outer diameter of screw and Fixed rings.

The traditional sludge treatment required a lots of pre-treatment process before the dewatering of sludge begin. With SDP, the dewatering process can now be processed a low concentrated sludge from Oxidation ditch (Aeration tank) which provide the advantages in removing odor from sludge, reduce investment cost for Thickener tank and other related equipment as well as help in stabilizing the amount of phosphorus return into oxidation ditch which further implement a stable dewatering process.
Working Principle
The dewatering process begin at the initial section called Thickening zone, when the screw shaft rotating and separating liquid from solid sludge by the gaps between the multi-disc rings. The filtrated will then be discharge at the bottom drain hole while sludge will moving on to Dewatering zone where the pitch of the screw and the gaps between the multi-rings decrease at the end of drum, thus increasing internal pressure at the end plate to discharge dry sludge cake.
The structure of Fixed and Moving rings provided a clog-free feature in which the Moving rings are mobilizing by the screw and continuously cleans the sludge out of the gaps to prevent clogging.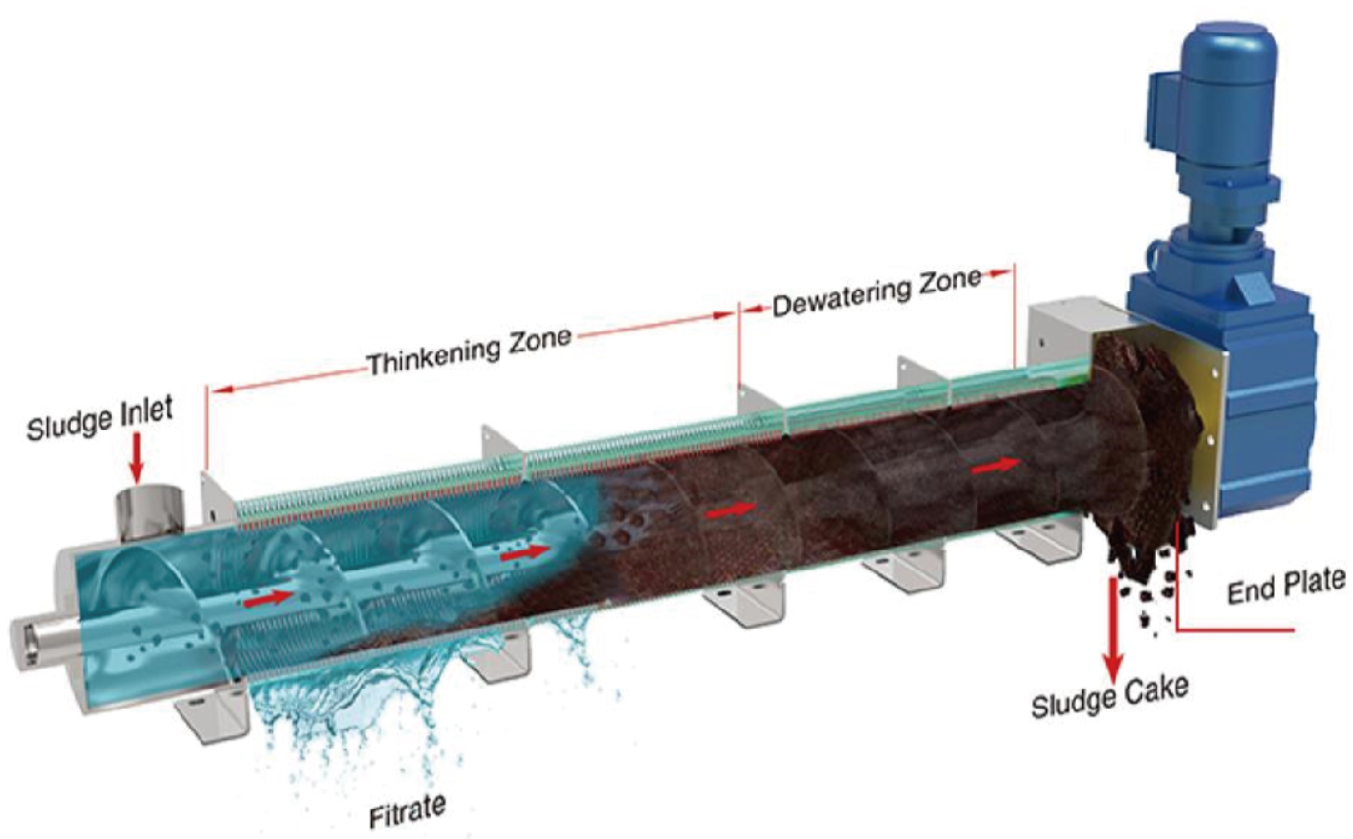 Advantages
Widely used in many industries sludge treatment including municipal sewage, food, slaughtering breeding, printing, dyeing, oil chemical, paper industry, leather, pharmaceutical, etc. 

Oily sludge handling capability. 

Ability to handling low concentration sludge from 2,000 mg/l up to 50,000 mg/l

Rotating ring and automatic spray cleaning system provide selfcleaning ability during process and prevent clogging, allowing a continue operation for 24 hour without user assist. 

Control panel equipped with inverters and PLC for automatic and manual function. 

Wear free structure, long service life and utilizing a small footprint for installation.
Comparison Chart

Specification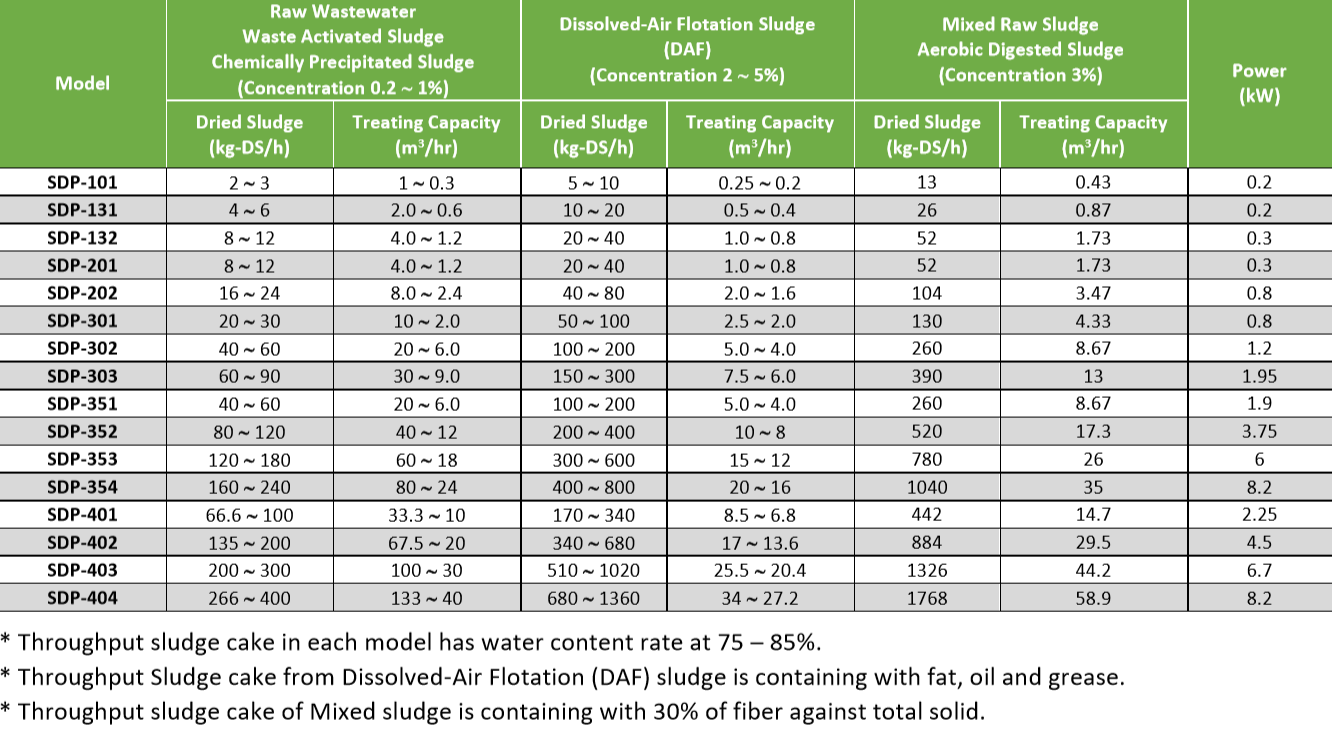 Operating Condition