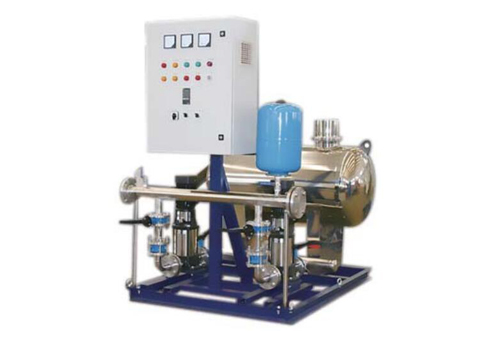 The number of clicks:
Release date:

2019/01/08
Detailed description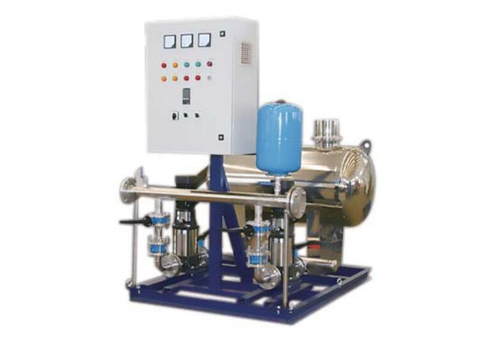 Outlet:15m-137m
Capacity: 18m3/h-216m3/h
Application:
Non-negative pressure superposed water supply equipment is a type of energy-saving water supply equipment, which is a kind of secondary water supply equipment, directly connected with water supply network without any side-effect on the pipe network.
It is energy-saving for pressure-superposed water supply on the basis of municipal pipe network pressure, and there are advantages such as fully closed, pollution-free, smallest floorage, fast installation, reliable operation and convenient maintenance. A new generation of NVSS non-negative pressure superposed water supply
Fearture:
Investment-saving: there is no need of building reservoir or water tank, or large-scale pressure tank.
High energy-efficiency: the device fully takes the ad-vantages of the water supply pressure of municipal pipe network and makes up for pressure needed without any negative pressure. Compared to traditional water supply equipment, its energy conservation can reach up to 30%-90%, and the operating cost is low, with an outstanding energy-saving effect.
Healthy and non-pollution: the water supply system is a fully sealed structure from water pipe network to users, so pollutant will not enter the system, and there is no contact with air; the flow passage components are all made of food-grade stainless steel with no contamination to water.
Easy for management and maintenance: it is equipped with an automatic intelligent controller, which will be automatically adjusted according to users' water consumption and water pressure of pipe network. The perfect fault detection, diagnostic technique and alarming alert make the management and maintenance extremely easy, and unattended operation is achievable.
Complete defensive function: the device has perfect automatic defensive function, such as overload, over-voltage, under-voltage, phase loss and water shortage at source, which can conduct signal alarm, selfinspection and failure predication in abnormal situation